It has been a year. 2021 brought a new Administration and Congress as well as continued concerns about how public media could survive the pandemic.
Despite the difficulties everyone faced this year, grassroots advocates nationwide showed up for local stations and ensured their future, one message at a time. In total, more than 200,000 communications were sent to congressional lawmakers urging increased investment in public media.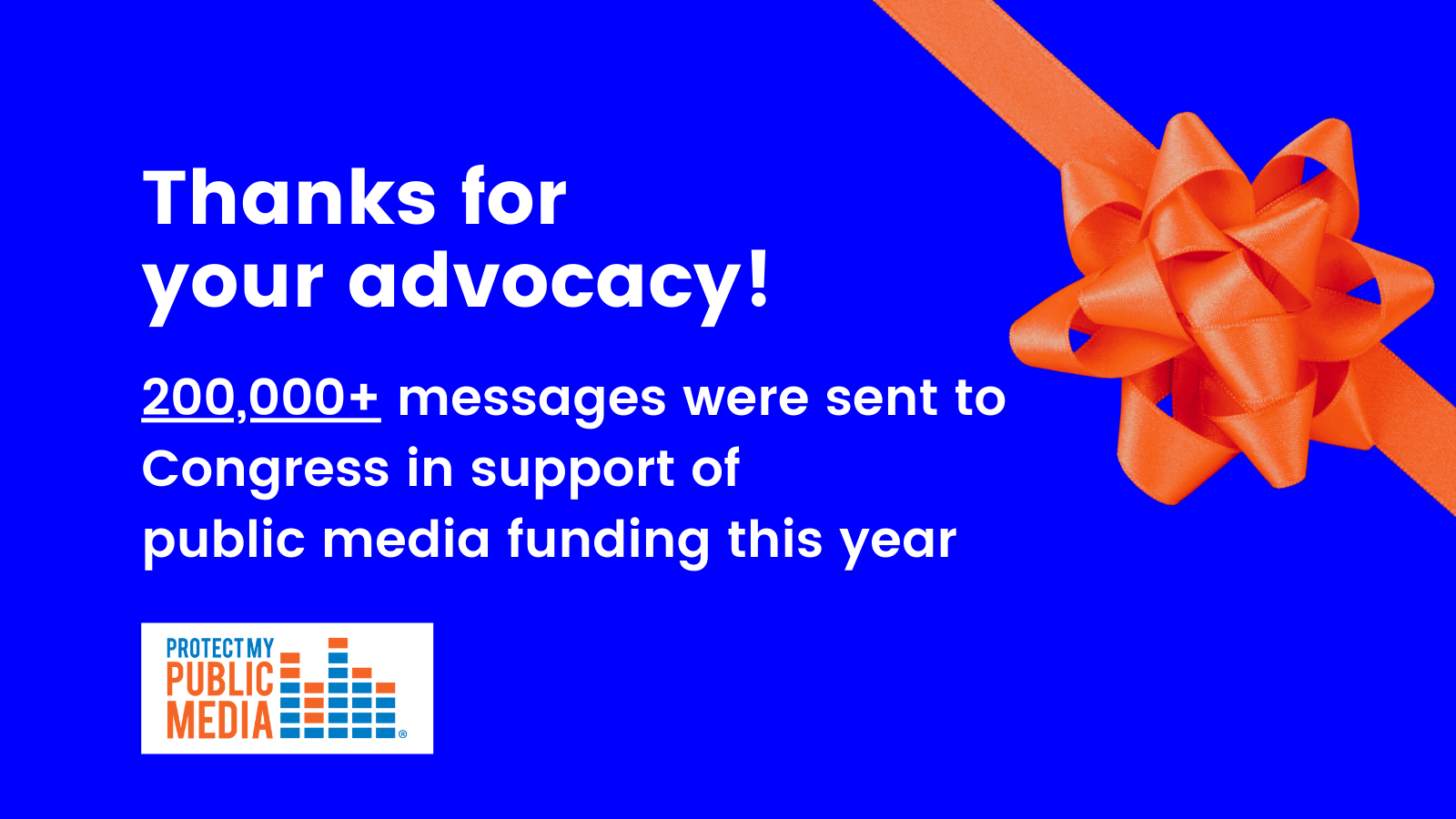 This outreach contributed to: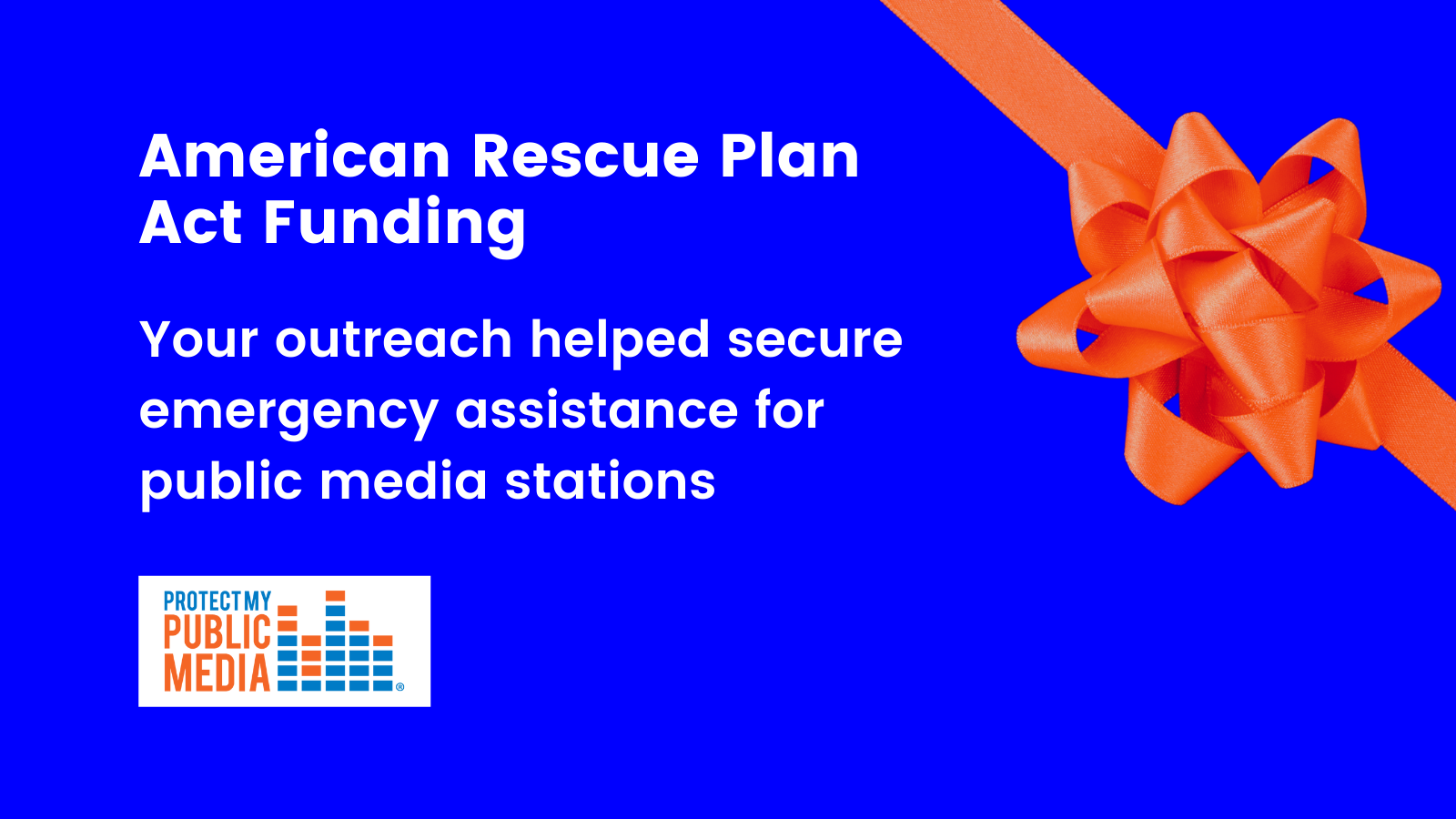 Securing emergency funding for 1,500 locally managed and controlled public media stations across the country in the American Rescue Plan Act.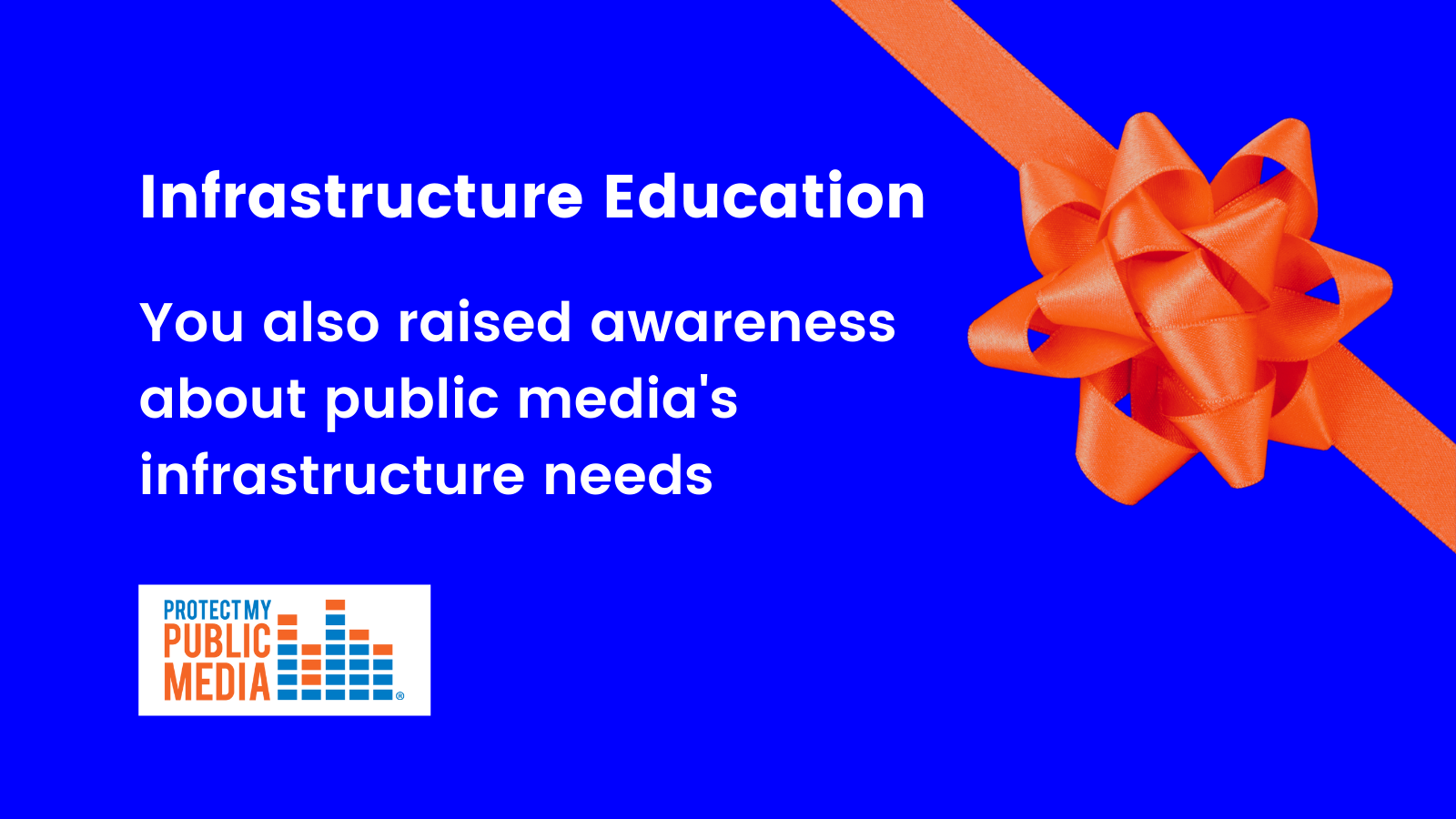 While Congress has not finalized the FY 2022 spending bills yet, this is remarkable progress.
Thank you for believing in the power of public media and acting to protect its bright future.
Every action taken demonstrates public media's local value and helps build congressional support for the unparalleled programming and community-based services stations provide.
2022 will be here before we know it. Ensuring the final FY 2022 spending bills increase investments in stations will be our first challenge. This work will begin again in January, before the Continuing Resolution funding the government expires on February 18.
We're optimistic about what we can do in 2022, and it's all because of our network of support.
Wishing you a happy, healthy, and peaceful holiday season!
– The Protect My Public Media Team