In honor of back to school, we hosted a Public Media Teaches Me ___ photo contest to highlight public radio and television's contributions to lifelong learning. Public media supporters snapped their photos with our chalk board inspired or white postcard and shared what they've learned from public media.
You blew us away with your submissions! We received tons of creative pictures that showcased public media stations' important work in educating communities. To view more of the Public Media Teaches Me ___   photos, visit our Facebook album, Twitter feed or check out our new testimonials on our website. Here are some of our favorites:
Public media teaches these sisters Math, English and History!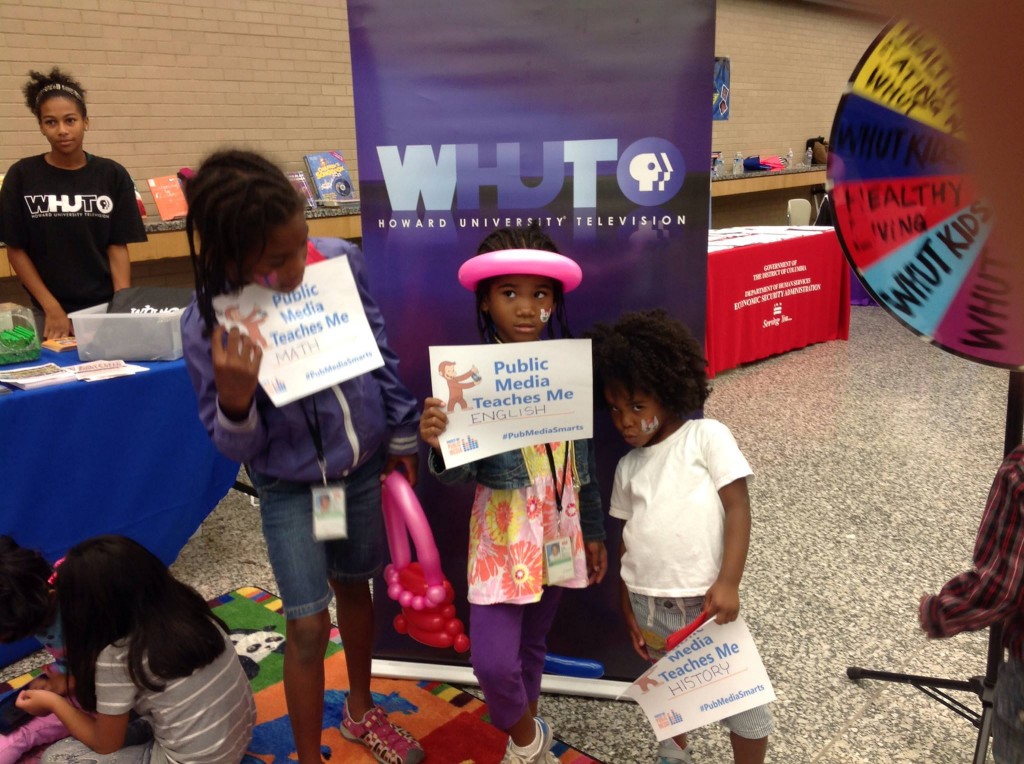 These adorable sisters posed for their picture at a community event sponsored by their local station, WHUT (Howard University Public Television), which serves Washington, D.C.
Public media teaches me emergency safety tips.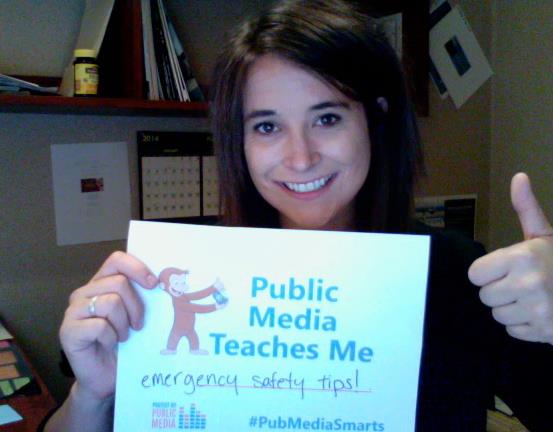 Suzie depends on her local public radio station, Capital Public Radio, to give her up-to-date information and safety tips that keep her out of harm's way, especially during the King Fire that's blazing through her neck of the woods in Northern California.
Public media teaches me the real news!

 Father Tim Lozier stays tuned to his local station WJCT in Jacksonville, FL.
Public media teaches us how to cook.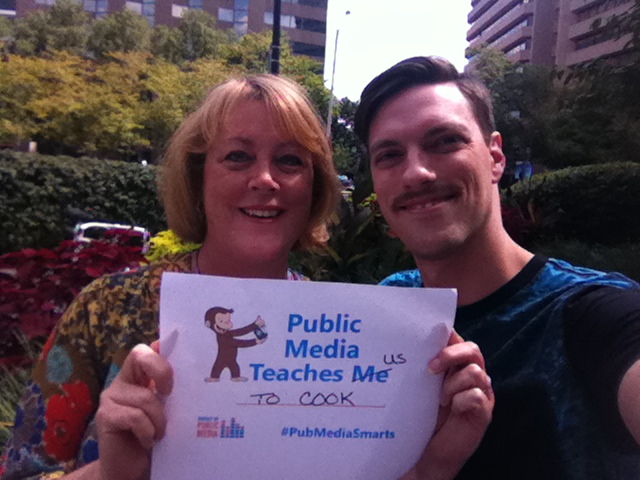 Joyce and her son have watched PBS cooking shows together since he was a child. He went on to culinary school and is now a chef. She's still learning… from both PBS and her son.
Public media teaches me how to count and say my ABCs!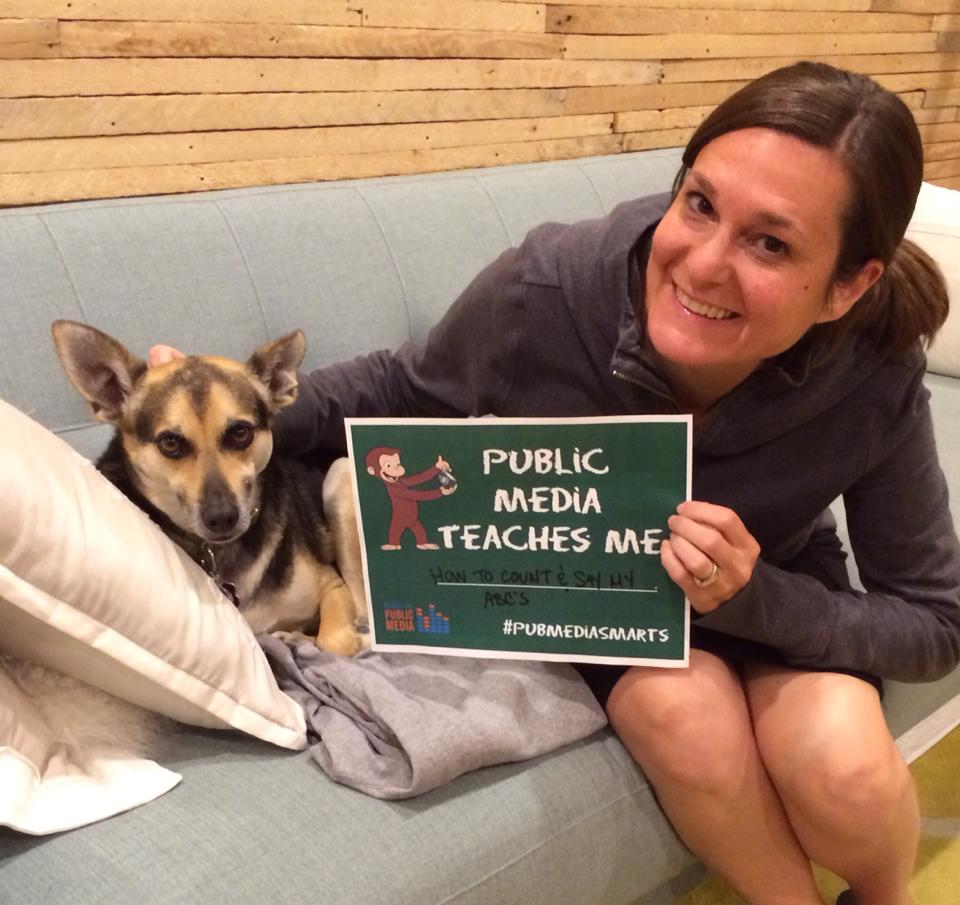 Ellen was a PBS kid and she's still a big fan of her local station, Maryland Public Television.
Public media teaches me to think beyond the screen!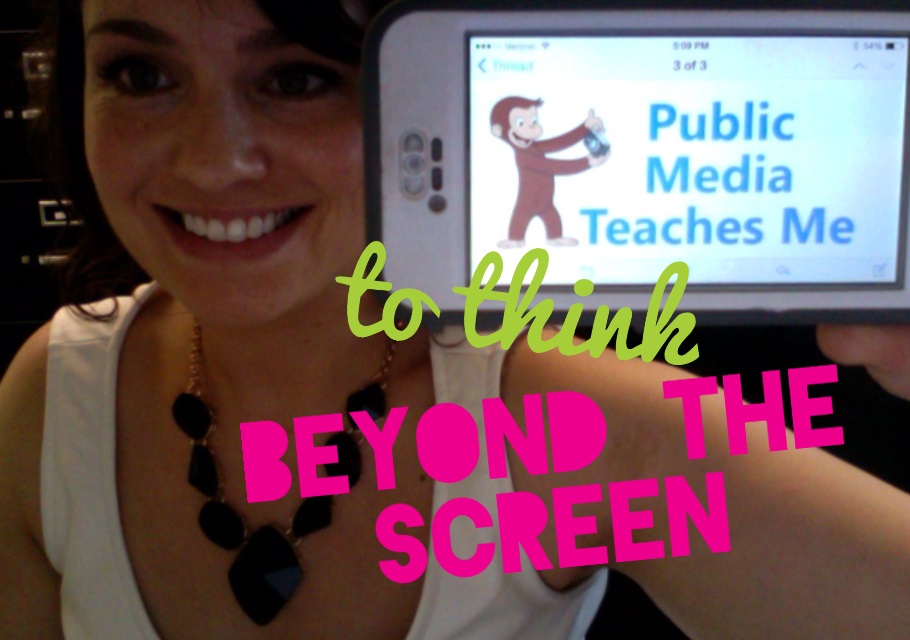 Lisa has learned to think beyond the screen thanks to her local public radio and television station, WHYY, which serves Philadelphia, Pennsylvania and the Delaware Valley. 
Public media teaches me about the world beyond these two goofballs.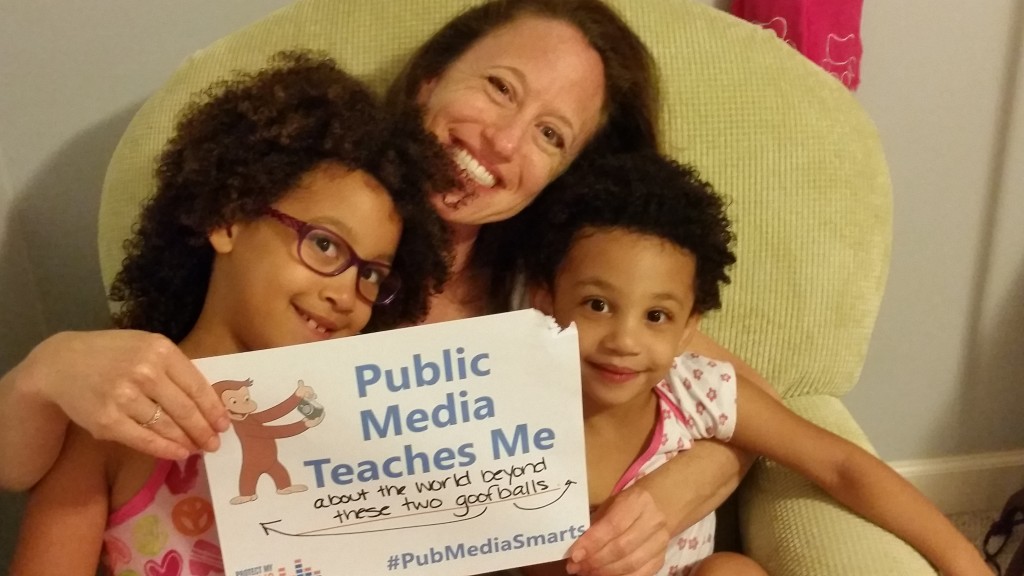 After 13 years running a nonprofit that fostered cross-cultural dialogue, Rachael happily accepted a new position as stay-at-home mom last November. Her conversations went from "Tell Me More" to Murray's "Word on the Street." NPR keeps her connected to the world beyond her girls. Thanks to public media, her heart ached as she listened to on-the-ground reports from the recent war in Gaza and Israel. She followed the trial of her former governor and explored its impact on national and Virginia politics. And, she got a little more comfortable with her recent diabetes diagnosis after hearing about how Miss Idaho proudly wears her insulin pump on her bikini. Public media enables her to be as conversant in current events with the occasional fellow adult as she is having a discourse about friendly, furry monsters with the preschool set.
Public media teaches me to love history.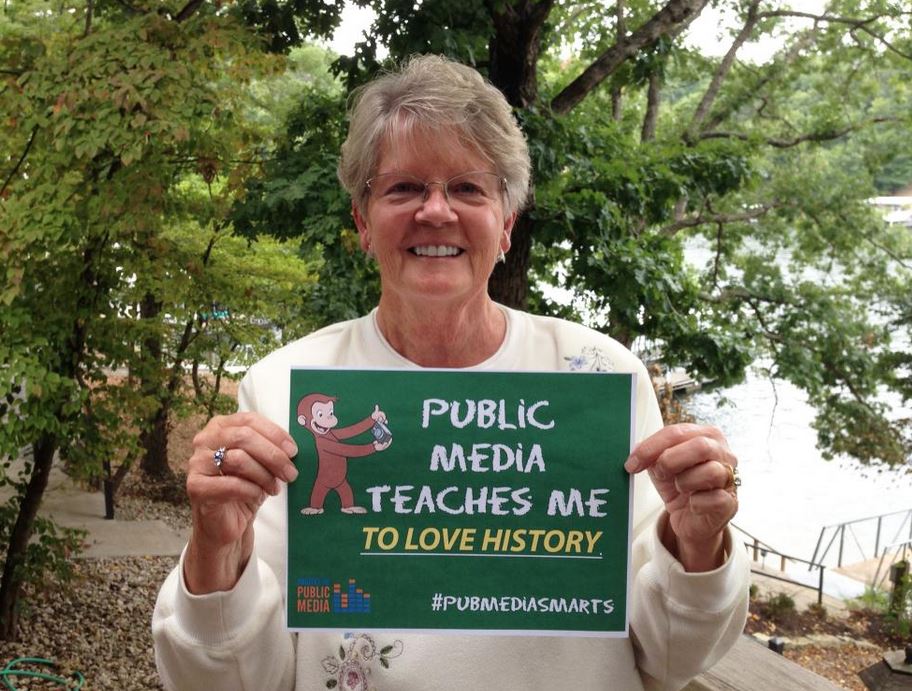 Laura sends a shout out to her local station Rocky Mountain PBS in Denver, CO.
Public media teaches me what is going on in my local community.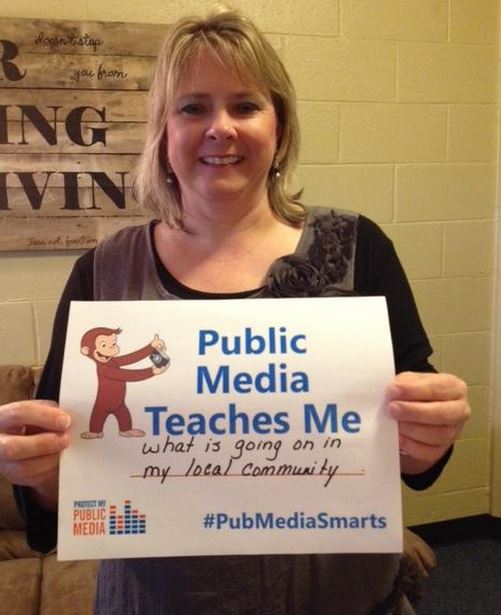 General Manager and CEO Monica Cochran of WLJT-DT Public Television, serving West Tennessee, learns about her local community – on the job!
Public media teaches me to that learning is everywhere!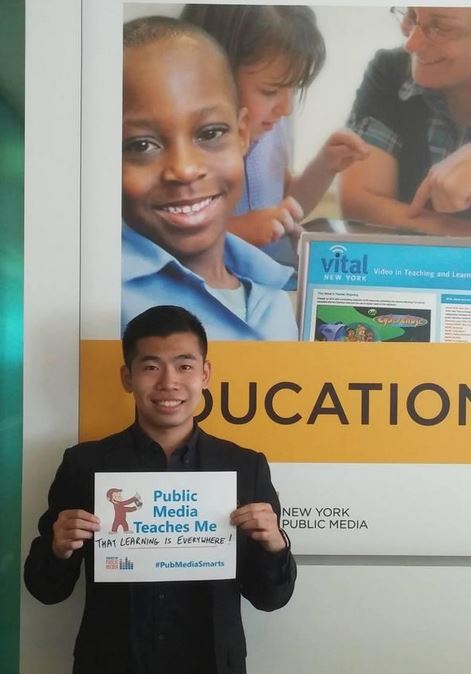 WNET New York Public Media has shown Kenny that you learning really is all around us.
Public media teaches me to visualize.

A KPTS (Wichita, KS) employee demonstrates that public media is for visual learners!
Public media teaches me sign language!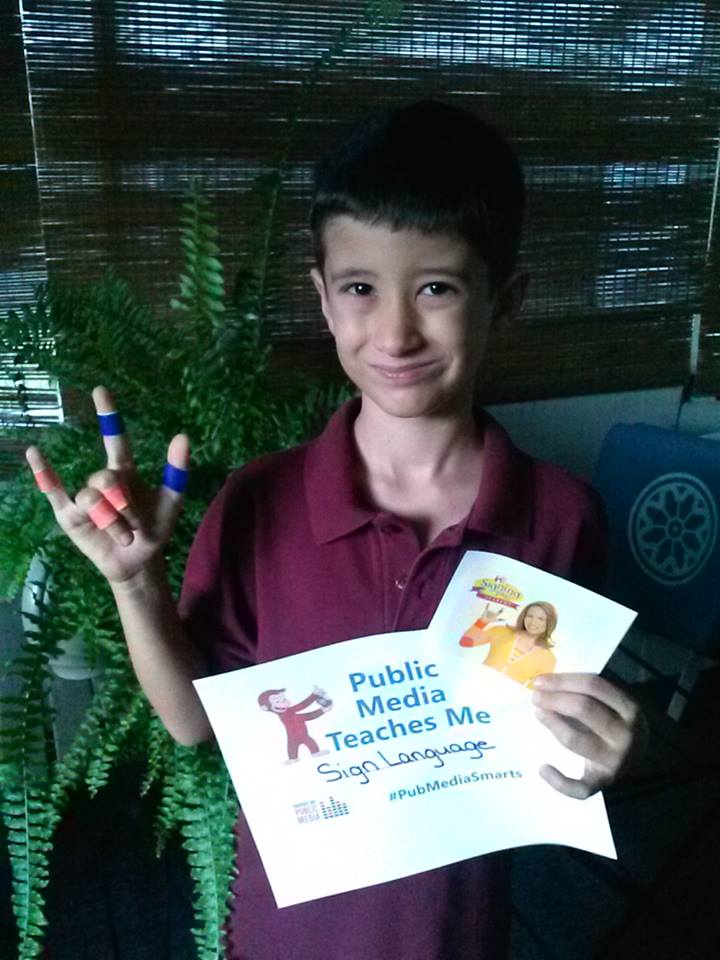 Merlina says that WUSF Public Media (Tampa, FL) teaches her son things that are no longer taught in school, like sign language. This makes public media invaluable in her eyes!
Public media teaches me how to get to Sesame Street!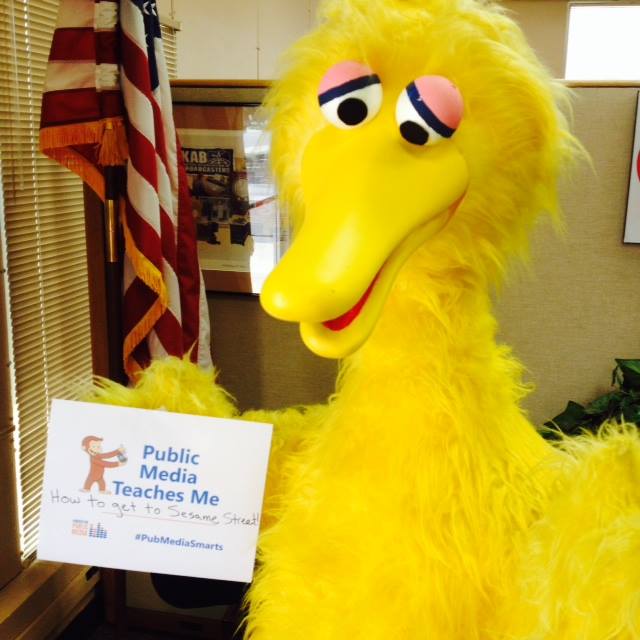 We're suckers for this big yellow bird.
Our friends on Facebook also joined our education celebration by posting what public media teaches them in the comments of our post. We highlighted a few that made us smile.
Thank you all for sharing with us all that your local public media stations do to make us smarter, more engaged citizens! If you'd like to thank your public media station, send a shout out in the comments below!