It's coming down to the wire and if you are still hunting for that perfect Halloween costume, look no further. Check out these DIY public media inspired Halloween costumes (some are easier than others) and get inspired by the characters and personalities you know and love, both old and new — perfect for the public media fan in you!
       1. Ms. Frizzle & the Magic School                Bus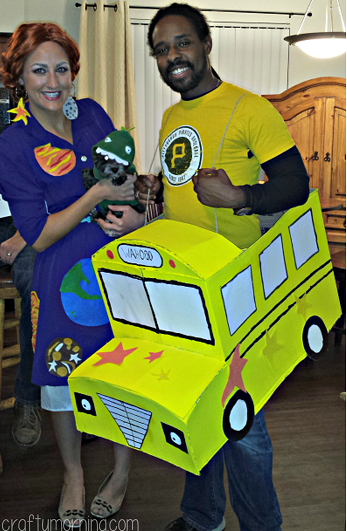 Ms. Frizzle, Liz and the Magic School Bus from The Magic School Bus via Crafty Morning
Not even the Magic School Bus can outshine Liz, the lizard.
       2.  Super Why!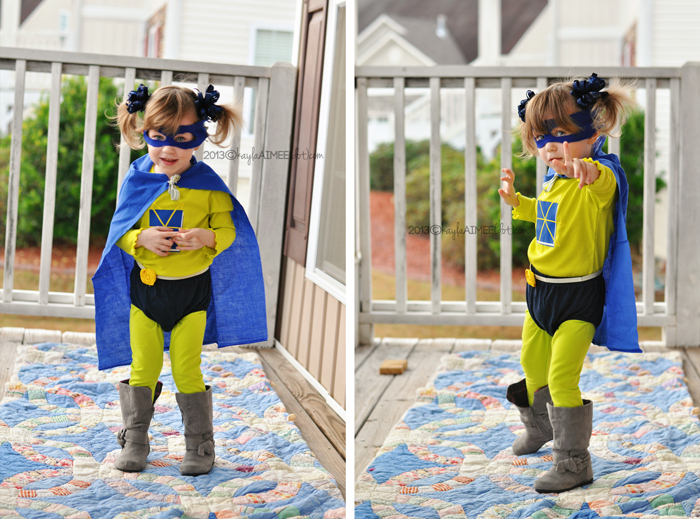 Super Why! via Kayla Aimee Writes
"Hip hip hooray! The Super Readers saved the day!"
       3.  Curious George


The Man in the Yellow Hat from Curious George via Coolest Homemade Costumes
The Man in the Yellow Hat better hang on tight to that curious monkey.
       4.  Mister Rogers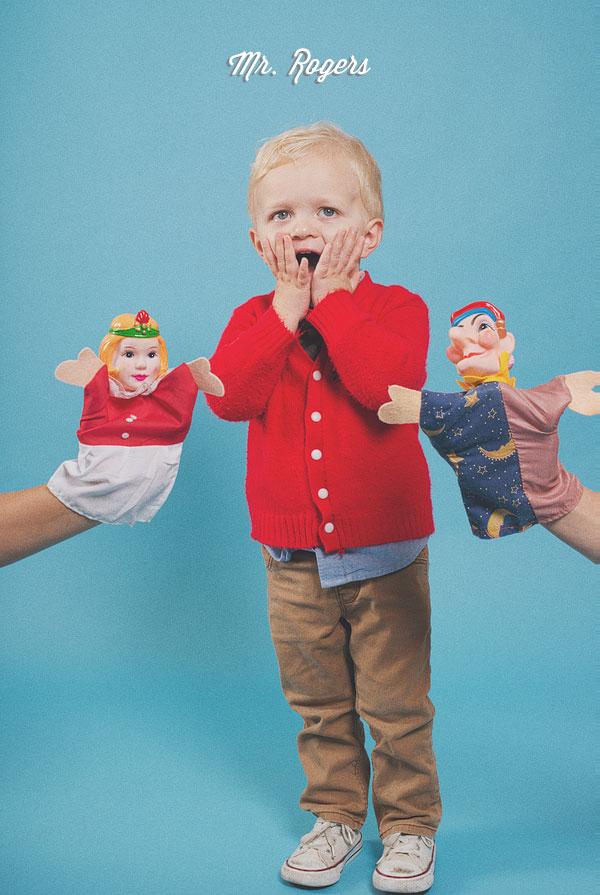 Mister Rogers from Mister Rogers' Neighborhood via Oh Happy Day
Mister Rogers in his Neighborhood of Make-Believe.
       5. Shari Lewis and Lamb Chop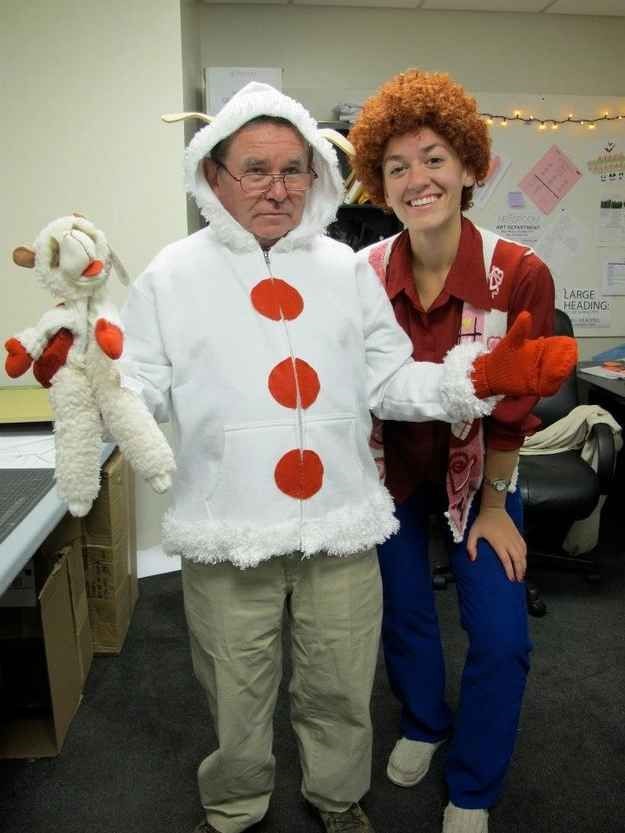 Shari Lewis and Lamb Chop from Lamb Chop's Play-Along via Life Absorbed
Lamb Chop is for kids of all ages.
       6. Bob the Builder

"Can we build it? Yes, we can!"


      7.  The Teletubbies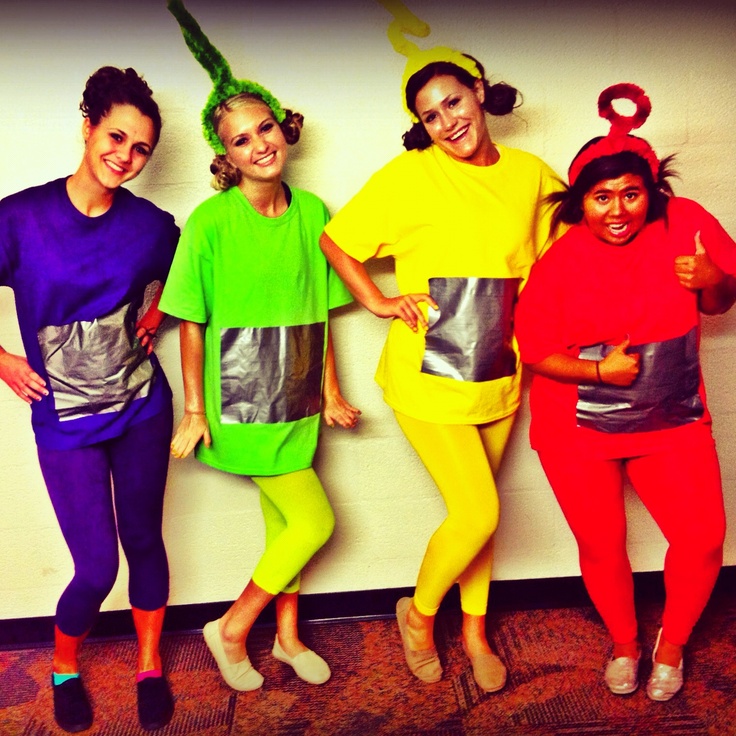 Teletubbies via Pinterest
Tinky Winky, Dipsy, Laa-Laa and Po!
        8. NPR Fan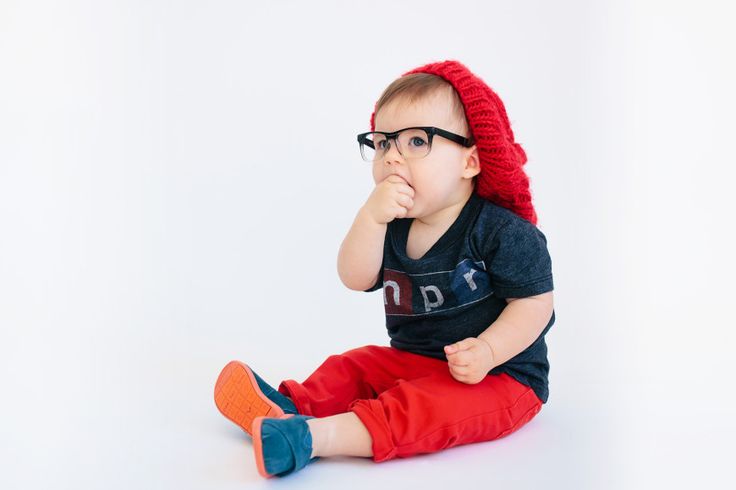 NPR fan via Pinterest
Can't get enough of this little hipster.


       9. Julia Child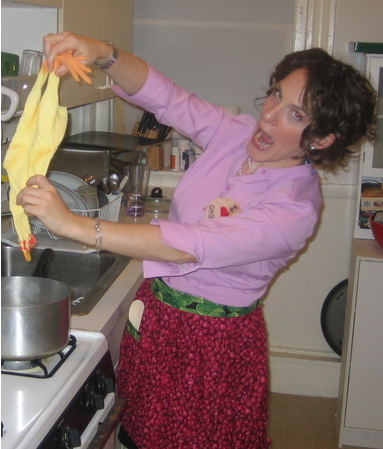 Julia Child from The French Chef via eatwellwithjanel.com
Julia wrestles with a chicken in her kitchen, above, and pictured with husband, Paul below (apron and all!).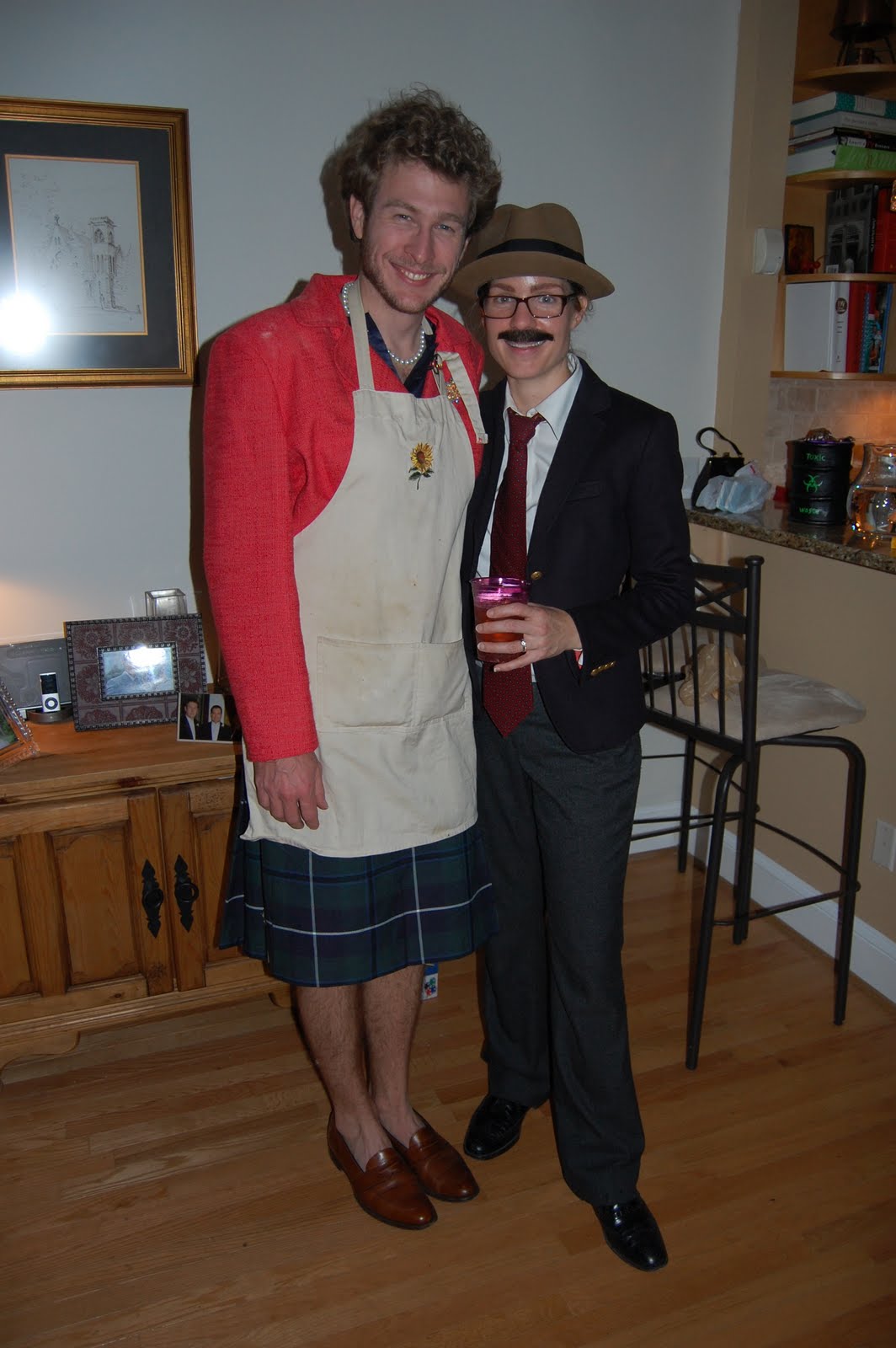 Julia and Paul Child via Fix Fabulous
       10. Cat in the Hat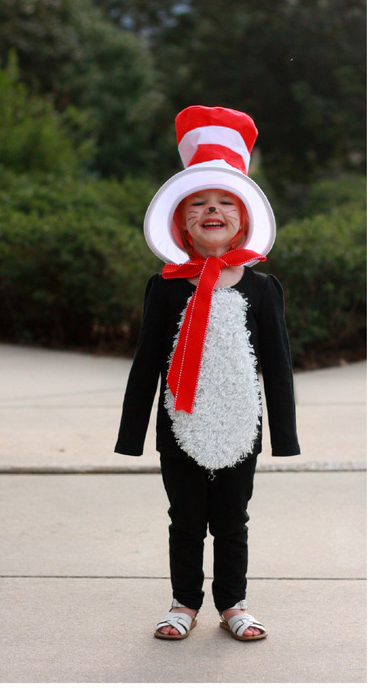 Cat in the Hat from Cat in the Hat Knows All About That via Seekers of Happiness
Looks like Cat in the Hat has a lot of tricks up her sleeves this Halloween.
       11. Peg + Cat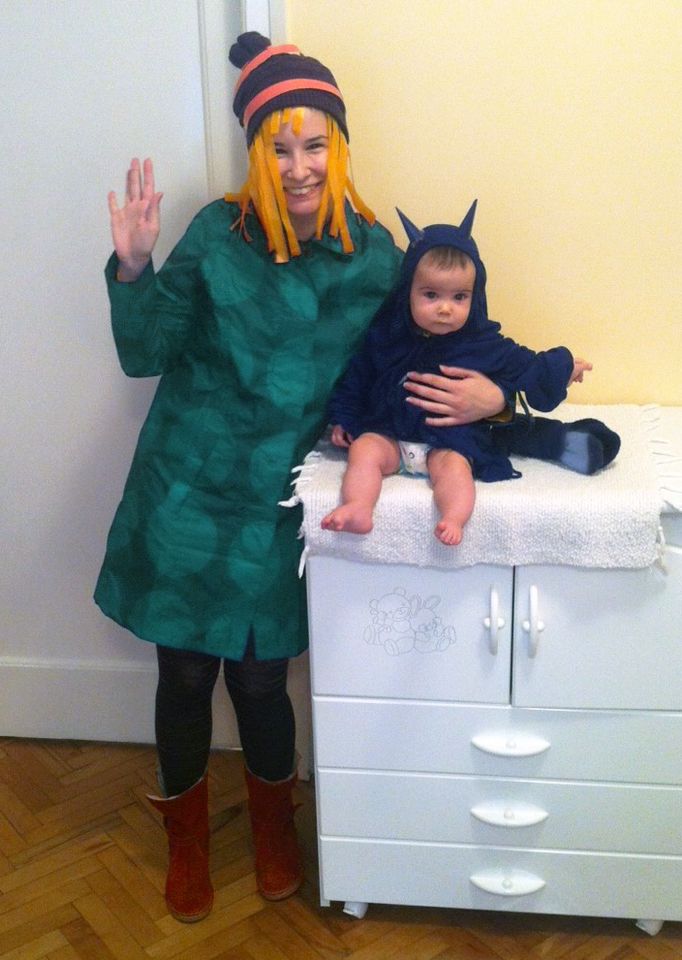 Quite the problem solving duo.
        12. Bob Ross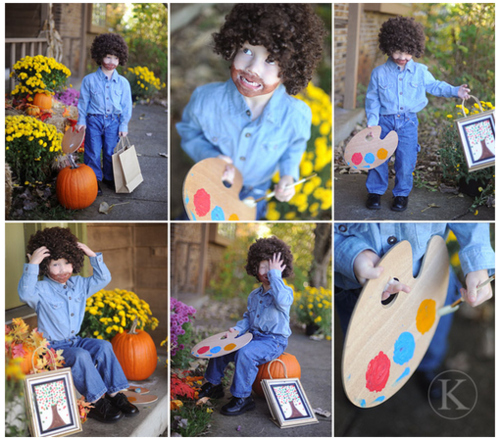 Bob Ross from The Joy of Painting via katherinemaries.com
"All you need is the desire to make beautiful things happen on canvas." – Bob Ross
       13. Arthur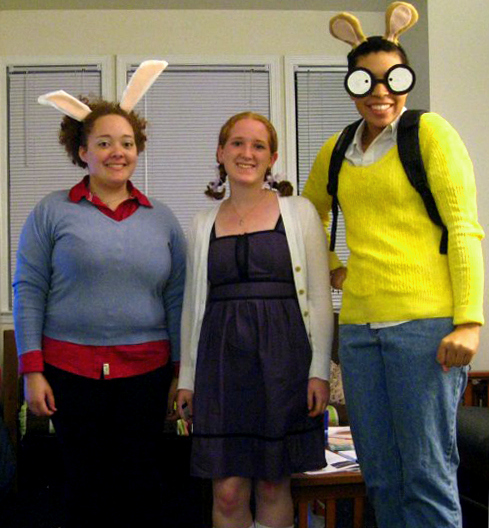 Buster, Muffy and Arthur from Arthur via Words Kill, Words Give Life
HEY, HEY, what a wonderful kind of day!
        14.  Word Girl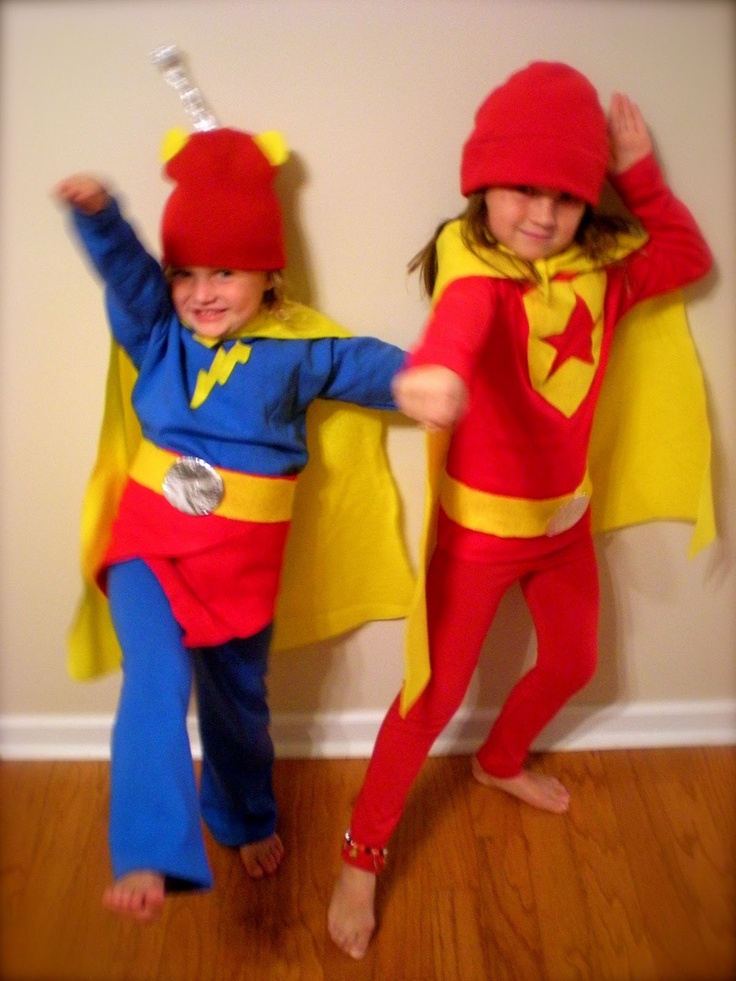 Captain Huggy Face and Word Girl from Word Girl via Pinterest
Word Girl and Captain Huggy Face get ready to fight crime together.
       15.  Sherlock Holmes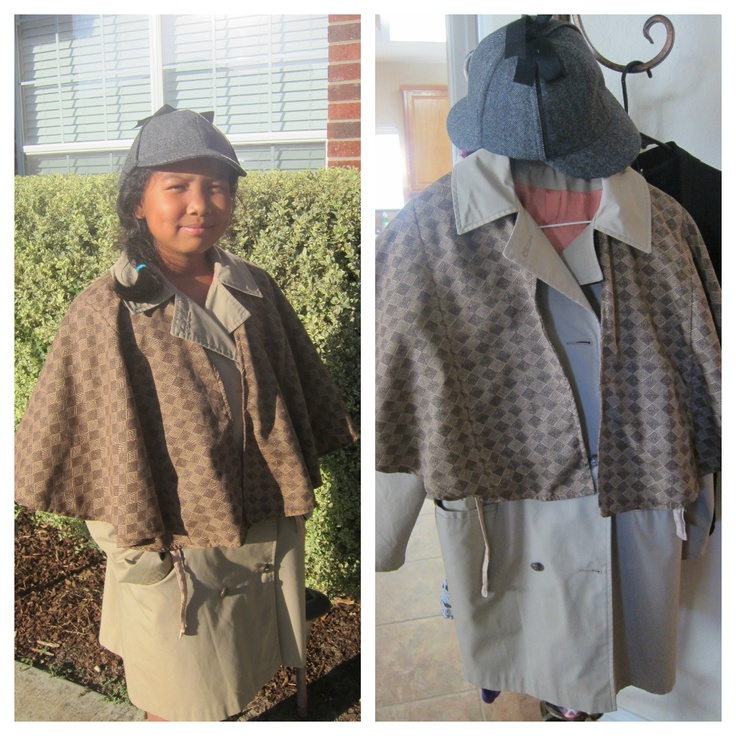 Sherlock Holmes from Sherlock via Pinterest.
This costume is anything but elementary, my dear Watson.


        16.  Tom Ashbrook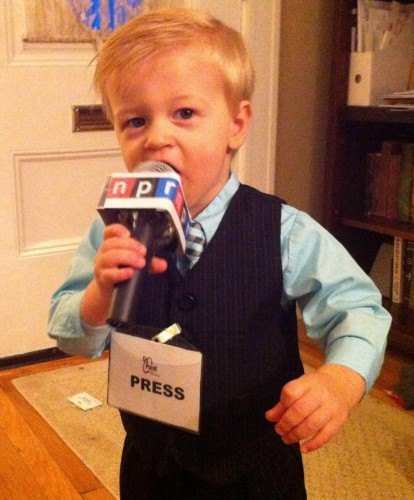 Tom Ashbrook from On Point via Harvard School of Public Health
Doesn't take much to transform into your favorite public radio host, but hard to be as cute as this one.

       17. Downton Abbey


Downton Abbey via Austin Modhouse
This group is looking good in their Downton Abbey inspired garb.
        18.  Thomas the Tank Engine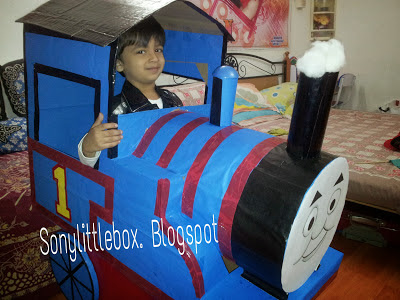 Thomas the Tank Engine from Thomas & Friends via Sony Little Box
This mom made her son's Halloween dreams come true!
       19.  Clifford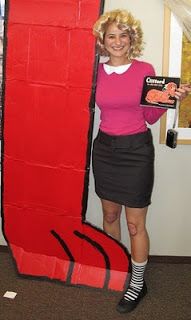 Emily Elizabeth from Clifford The Big Red Dog via Browsing Bookshelves
My, Clifford, what a big foot you have.
        20.  Angelina Ballerina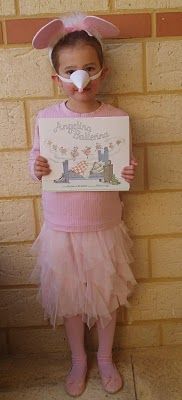 Angelina Ballerina via Stitch Scrap Sew
Such a cute little mouse.
       21.  Your favorite PBS NewsHour anchor or reporter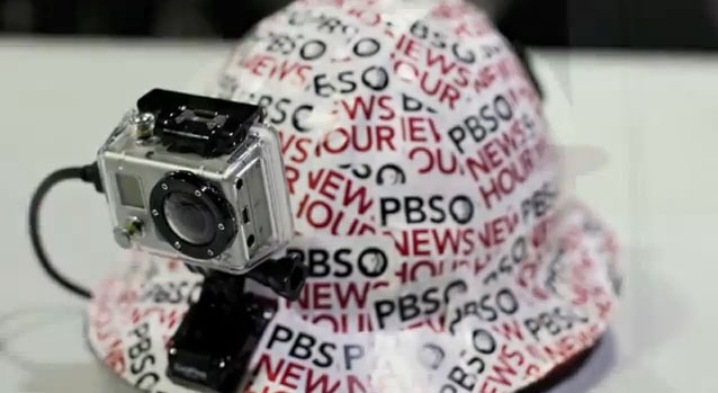 Put a logo on a mic or don this NewsHour hat cam. 
       22. King Henry VIII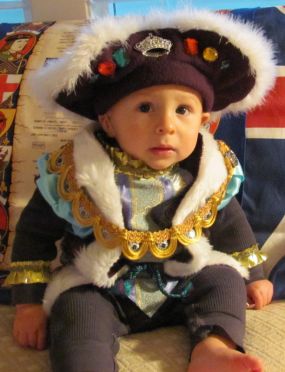 King Henry VII from Wolf Hall via Threads
So young, yet so regal…
       Also, never forget when T. Swift dressed up to be interviewed on NPR.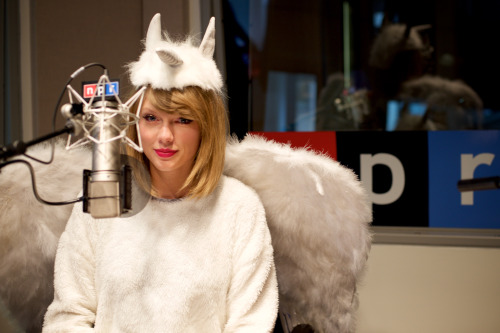 Taylor Swift as "pegacorn" via NPR Tumblr