When a natural disaster hits, who do you turn to for trusted information? If the power grid goes down, how will you get your news?
This month marks the beginning of the Atlantic hurricane season. It's a time to make sure that your emergency kit is up to date and that you have extra batteries and supplies on hand. It's also an opportunity to think about what news source you will depend on when disaster strikes.
There's a good reason why experts tell you to keep battery-powered radios close at hand during a storm. If the power goes out and the Internet and phone chargers are down, public radio is the most important — and potentially the only — lifeline you'll have to the vital news you need.
How It Works
When a disaster occurs, the Public Radio Satellite System (PRSS) provides a direct connection between the National Emergency Alert System (EAS) and a network of approximately 1,600 independent public radio stations nationwide — including WWNO in New Orleans, Louisiana. These stations reach over 300 million Americans — more than 95 percent of the U.S. population, including people living in rural areas without access to other media outlets — even when power grids fail.
During major weather events and other emergencies, local public radio stations provide timely, critical information that can save lives. These stations tell you everything you need to know, from local response efforts, evacuation orders, and emergency routes to where to find food, shelter, fuel, and other local relief supplies.
WWNO Hurricane and Storm Impact
Before and after Hurricane Katrina, WWNO provided important information and reporting for the region. Since then, WWNO has worked closely with other Louisiana stations as well as NPR to provide coverage on hurricane events including Hurricane Gustav in 2008 — during which the city of New Orleans was evacuated — and Hurricane Isaac in 2012.
Isaac was a unique storm that demonstrated the value of radio in a community. While it did not cause major damage to the area, Isaac did knock out electricity to most of New Orleans for a period of three to five days as it stalled over the area. During that time, we learned firsthand how effective and important radio is when the power grid is out. WWNO was able to stay on the air 24 hours a day during the entire event, providing information and reporting to the region around the clock.
We received tremendous positive feedback from the community. Many listeners told us that the radio was the only way they could receive information during this time. Across the city, cell phone service didn't work, power outages removed access to TV, and internet connectivity was unreliable or non-existent. Radio that ran on batteries and/or low power consumption was the most accessible, portable, and reliable source of information for affected residents. We were a lifeline of information for those in the city, the surrounding areas, and the smaller coastal communities that WWNO's signal covers.
WWNO now leads a partnership with other south Louisiana public radio stations to provide collaborative content and support when and where natural disasters impact coastal Louisiana. Additionally, over the past five years, we at WWNO have significantly expanded our news coverage on-air and online, becoming the go-to source in the region. In addition to connecting our listeners with national and worldwide news, the WWNO news team is on the ground across the city and throughout the neighboring areas providing in-depth, on-the-scene local coverage of the stories and issues affecting our community. We've been a trusted news source for more than 40 years, and we serve this role with deep pride and commitment.
Protecting Access to Public Safety Communications
When the next hurricane or natural disaster threatens our great city and region, WWNO wants to make sure that we're here to be a resource to our community again — a trusted source of information that you can depend upon when you need it the most. Please join us and speak out about how important public radio stations like WWNO are to you.
Use the tools below to take action to protect the federal investment in local public radio stations and the emergency services we provide. Help keep us safe, so we can help keep you safe during this hurricane season… and for many years to come.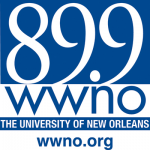 Paul Maassen is the general manager at WWNO Public Radio. WWNO serves more than 105,000 listeners each week in the New Orleans and southeast Louisiana area, broadcasting on 89.9 FM — and on KTLN 90.5 FM in the Houma-Thibodaux area — as a public service of the University of New Orleans.
Ways To Take Action